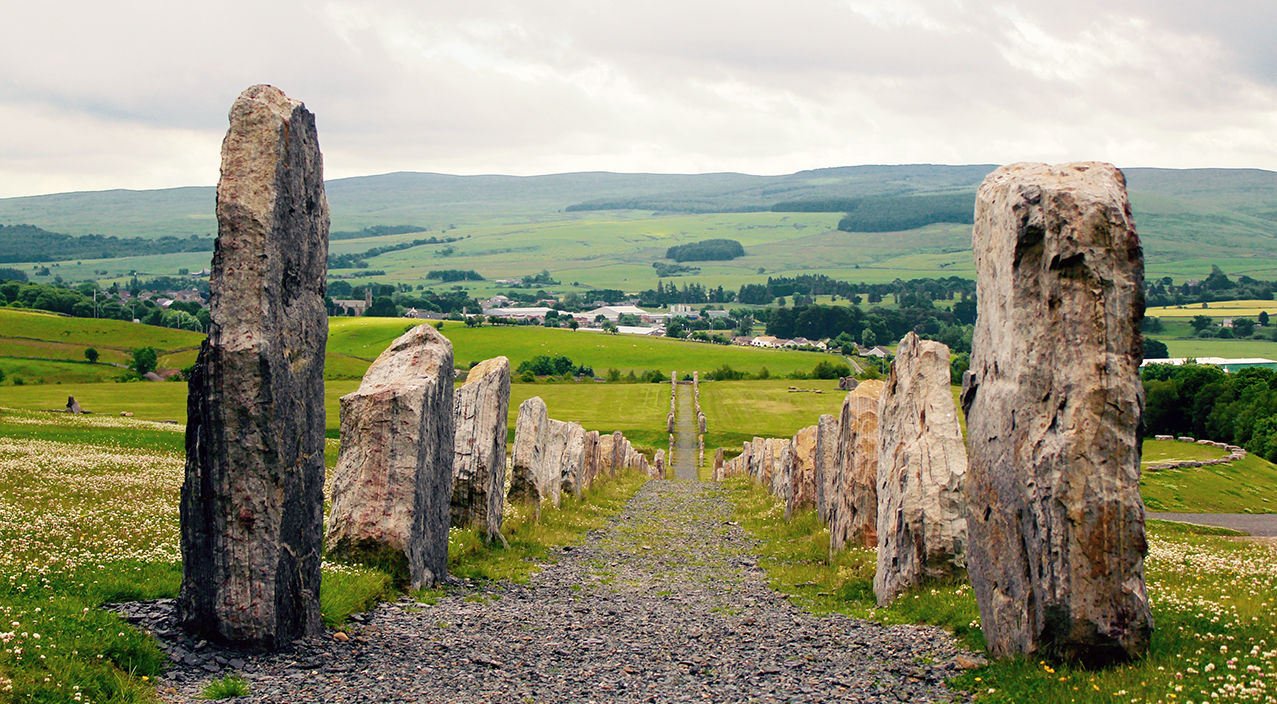 Of the Spheres is a series of outdoor immersive performances investigating how human beings relate to the vast time durations and massive scale of the universe.  The Summer Solstice marks the next phase of Of the Spheres with an immersive project at the Crawick Multiverse, a cosmic sculpture park inspired by contemporary space science in rural Scotland created by Charles Jencks.
We have made workshops with the pupils of Sanquhar Academy. The students have devised their own stories of the land in workshops with a team from the Multiverse as part of the project's focus on Sharing your Sphere : inviting individuals to tell their own stories of their land through panoramas. 
We are development a Virtual Reality piece as a modern day solstice ritual combining being out on the land on the longest day with a vision journey from earth to space and back again seen through a headset.  
★  ★  ★
The Of the Spheres project is focused on how emerging technologies provide new modes for artfully experiencing planetary perspectives. Inspired by Voyager 1's journey into intergalactic space, Of the Spheres explores contemporary understandings of our planet and the cosmos and our attempt to communicate human experience and work together globally.
In 2013 the Heliosphere performance ran in a 360 degree Projection Dome. The project is developing to involve outdoor virtual reality, land art as well as Domes. It's investigating how 360 degree immersive media experiences can provide new modes of communication and relationship with the ecosphere and the spheres beyond our vision. The project has spawned talks, events, texts, sensing workshops and transmedia performances: experiments in going beyond our personal spheres of experience and saying hello to the unknown.